With the recent set releases, you might want to get on the ladder with a new deck. If so, here's an evergreen article on how to climb the ladder a little faster.
Originally Published: June 1st, 2022
---
Getting To Mythic Isn't As Taxing As It Might Seem
If you've read a lot of my Magic content, you'll notice I've made Mythic a few times. I did it again this May. And, considering I would've wanted a guide on how to do it when I first started playing MTGA, I figured I'd make one.
But before we get into it, I need to clarify there's no "secret." You need to be good at the game. You need to put in the time to play enough. It takes wildcards and practice. But there were three things I did that made it go faster.
Number #1: Play Bof1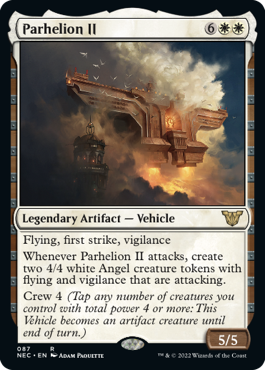 Bof1 games seem to take less time overall. There's no sideboarding, and you're not committed to playing out losing matchups. Even if you have a busy schedule, you can sneak ten-minute games between other tasks. Some of my wins have taken less than five.
Number #2: Get Good at One Archetype
Specific decks get banned, but archetypes are eternal. Pick one and get good at it. That way, no matter what cards are available, you know the routines, patterns, and theory of how to play that deck type.
Number #3: Play a Non-Rotating Format
Having to gather the pieces for new decks slows the process. If you picked a strong enough archetype in formats like Historic, you'll always have that deck available. Even if new cards improve the deck, you only craft a few new pieces. The only caveat here is to play long-term established decks. Flash-in-the-pan combo decks based on new cards might get hit by a ban. I personally play Arclight Phoenix for this reason.
---
Now, I can't guarantee anything. But these methods require only around an hour a day. If you get your reps in and play efficiently, you'll be surprised how fast towards Mythic you can climb.
Possibly Related Posts: