The Diary of Aliza Schultz Is Weird In The Best Way
The Diary of Aliza Schultz posed an interesting conundrum as a review candidate. It's a spinoff of another podcast I plan to review called Woe.Begone. But, also, in the description of The Diary of Aliza Schultz, it says that you can listen to it without prior knowledge of the series. So, I thought, let's test that theory. If you go into this podcast fresh, is it a solid listen?
The answer is an emphatic yes. The Diary of Aliza Schultz was a delightful surprise with nary a misstep. Its first three episodes are electric, with a deftness of theme handling and an approach to storytelling that I've never seen before. If you were to design a podcast to appeal to a media-saturated, jaded critic like me, you could not have picked a better formula.
This Podcast Feels Very Unique Amongst Its Peers
But before I heap more praise upon this podcast, I must acknowledge that this series might be too weird for some. That the things about it that drew me in are things that would alienate those seeking a more classical story. But, for the sake of this review, let's assume that you also want to step into a story that throws out all the rules.
To summarize what the plot's about is difficult, but I'll try. The Diary of Aliza Schultz is a meta-narrative that is, at least so far, about the adventures of an in-universe fictional character—presumably written by the "shallow airport paperback novels" author Rafael Muslani—as she reviews other Rafael novels while simultaneously grappling with what it means to be a character in a work of fiction.
The Diary of Aliza Schultz Is For Fans Of Literature
The way this manifests in The Diary of Aliza Schultz is the previously mentioned unique approach to storytelling. If you watch "BookTube" (a section of YouTube devoted to reviewing and talking about books) like I do, you'll recognize the format. It's eerily one-to-one, down to the cadence of vocal delivery. I've watched real people talk about Brandon Sanderson's books in almost the same way. The first two episodes consist of extended summaries and reviews by Aliza of both Rafael Muslani's novels and the history behind their writing that's then occasionally interrupted by a more free-floating narrative of Aliza wandering the world as a character missing a past and a future—because she is not aware of what else has (if anything) been written about her. Meaning this is a story about a story about a story interrupted by a different but probably related story about a story.
If that all sounds confusing, it should be. But somehow, the narrative keeps all of that fairly comprehensible. It plays out like a magic trick. In episode three, the real-world narrator of the podcast (Dylan Griggs) voices both Aliza and Rafael Muslani as they discuss the nature of storytelling and characters, and somehow, I could almost always tell who was talking, despite there being almost no vocal differences in the performances. There were sound cues, but that shouldn't have been enough. This is audio editing on a level so potent it's practically invisible.
Somehow All Of These Pieces Just Work Together
And while we're discussing sound, The Diary of Aliza Schultz has a stellar opening song. I would listen to it on its own, even if it weren't attached to such a great podcast. It instantly throws you into the strange reality of the story. Even the background music during the narration works for me. It never feels intrusive and only adds to the experience of listening.
So, this begs the question you might be asking: is there anything I didn't like in The Diary of Aliza Schultz? Well, not much. Just a few things. The opening narration in episode one is a little too fast at first, but quickly levels out. There's a weird line/joke about accents. And I think the word "naivete" is just flat-out pronounced wrong in episode two. But that's about it. The mystery and the characters are interesting, and the novelty of hearing the plot of a book that doesn't even exist described like it's a bestseller never got old. I love meta-narratives that examine themselves and explore the nature of art, and this is that done to the maximum degree. The Diary of Aliza Schultz is charmingly weird, very well presented, and makes me excited for this creator's other works. It's easily one of the best podcasts I've ever reviewed. Give it a listen.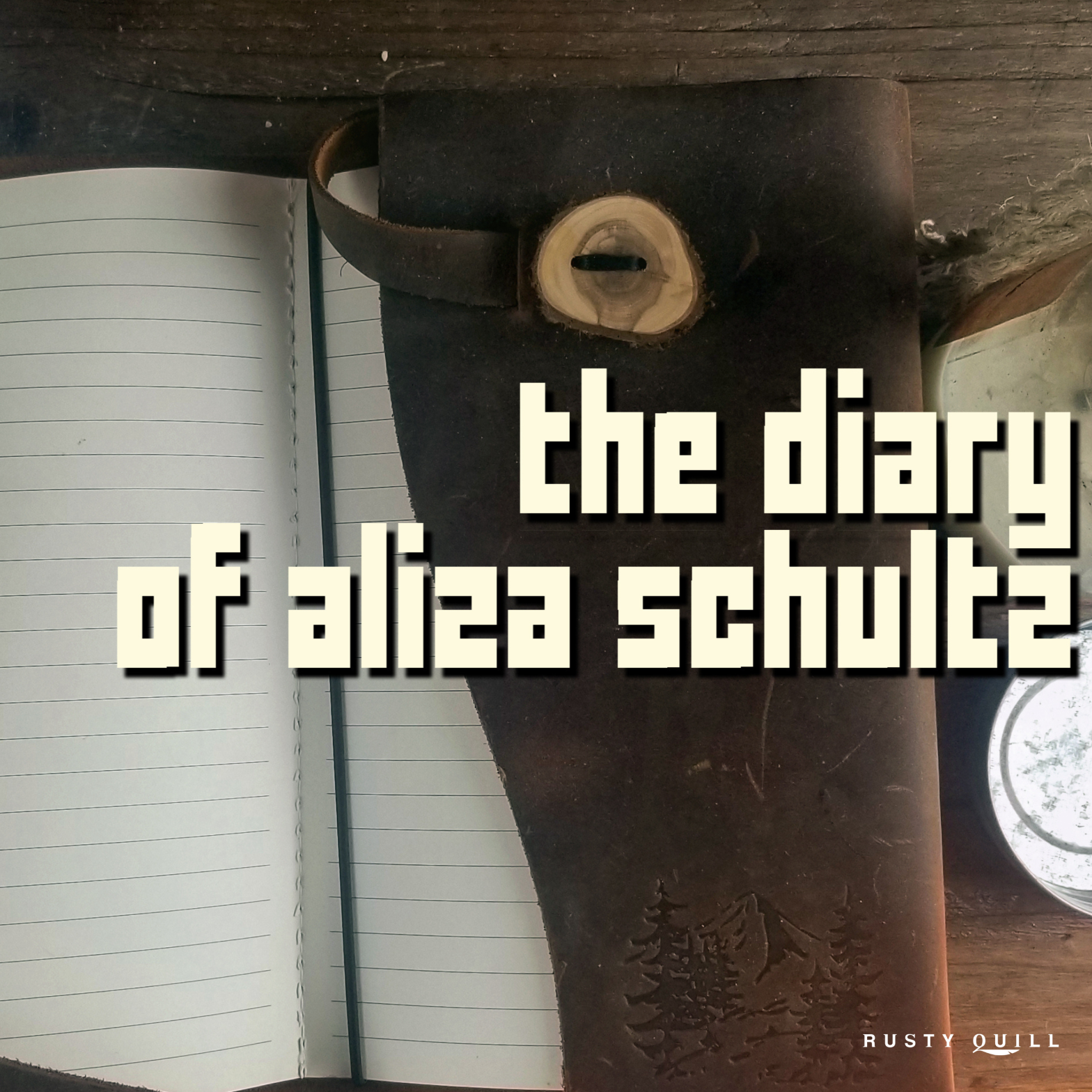 Possibly Related Posts: