The Domestic Life of Anthony Todd Takes Some Time To Establish The Story
The Domestic Life of Anthony Todd puts me in an interesting conundrum. The early episodes have a negative quality that, as the story continues, turns out to be intentional and basically a plot point. But that didn't make the first few episodes not annoying for its inclusion. Mulling it over almost becomes a question of artistic intent over general podcasting practices. Is it a good inclusion if it serves the story but risks the impatient listener simply bouncing off?
But before we answer such a question, let's step back momentarily. The Domestic Life of Anthony Todd is an urban fantasy/mystery podcast series that seems to take place in some slightly different world than our own. It also appears to be largely a one-person performance of a podcast, using diary entries and "present-day" asides to paint the picture of the mystery. The credits on the website show other voiced characters arrive later, but it's mostly just the creator, J.R. Steele, narrating through the first few episodes. This, I have learned from The Magnus Archives, The Storage Papers, and many other podcasts, is commonplace. It certainly makes sense, as it allows what are essentially extended monologues to feel less monotonous.
But the question I posed and now am dancing around answering has to do with the appeal of this story: the hook, the gimmick. And it takes a long time for the hook to ramp up in clarification enough to really hold attention. Vague gestures of something being interesting are simply not enough in today's attention economy. The episodes are short, so I listened to an extra one past my usual three for this review, and yet still not a lot truly happened in those four. Each episode slightly builds to something bigger through what I'll call "isolated weirdness"—something supernatural—but never quite culminates into a distinct inciting incident.
Plot Events Just Pile Up In The First Few Episodes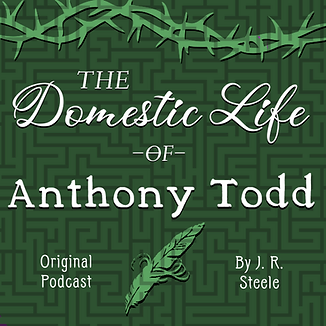 And further compounding the issue is how the podcast handles narration. J.R. Steele has a strong delivery of their character, Quill Taylor, giving them a very "young detective in a murder mystery plot" energy. But in all storytelling, regardless of skill, dialog speeds up a scene and narration often slows it down. Though technically most of The Domestic Life of Anthony Todd is "talking," even the conversations in this story are usually described in narration. It leads to an almost wall of constant info—especially when you're expected to visualize a town's layout on top of that. Less charitably putting it, this podcast can be slightly boring and overwhelming.
But this is where that thing I said at the top matters again, where things are thrown into less clear terms. What was so (assumedly) intentional? Well, The Domestic Life of Anthony Todd being a little formulaic and boring at first is part of the underlying mystery. The setting and first few episodes' descriptions are supposed to be a little too tranquil. The town of Moorgrove's secrets and the frankly disturbing inklings of how the magic in that town works is delightfully fun as a premise, and there's a potency to this reveal because of the lulling into a slightly false sense of security. Oddly enough, I chose this podcast as a change of pace, something to review that's not too horror-influenced, but between the small-town secrets, the writer main character, and the surreal dream logic, The Domestic Life of Anthony Todd has shades of horror tropes everywhere. And, though it was a surprise, it wasn't an unwelcome one. I'm a fan of seeing low fantasy used this way. It's a nice mix of subtle magic, mystery, disturbing implications, and an almost cozy town atmosphere.
The Podcast Appears To Combine Several Genres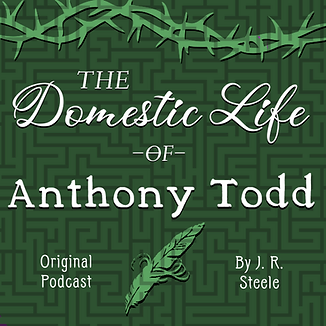 I realize I've been a little unclear about my final verdict. So, do I recommend The Domestic Life of Anthony Todd? Well, yes. Definitely yes. But only if you go in knowing it's a slow start and don't mind the stylistic choices. A lot of audio fiction podcasts are like radio plays, with a focus on using dialog and different voices (whether all performed by one person or a whole voice cast) to communicate a story, but The Domestic Life of Anthony Todd is more like having a fairly wordy audio book read to you. The prose feels very indicative of my purely pop culture osmosis understanding of older mystery novels or maybe even some of yesteryear's horror novels, and there's a comfort in that presentation—that focus on being a little aloof and charming, no matter the topics at hand. In short, it's an unhurried series, despite those episode lengths. It's willing to dole out information and establish a sense of mood. If that sounds like your ideal listening experience, then it's a unique piece of fantasy fiction that might pull you into its tale and keep you there for whatever odd magic it has in its later episodes.
Possibly Related Posts: