We support the WGA and SAG-AFTRA strike and the hard work of writers, actors, and other creatives and crew that make the media we love possible. At the time of writing, critics are not on strike, and there is no call for any boycotts, but Sci-Fi Bloggers will be shifting focus to cover more indie projects and non-film/television media during the duration of the strike.
For more information about the strike and why it's important, go to: https://www.sagaftrastrike.org/
---
Civilized Is All About Setting Up Fun Jokes
Civilized is a first for me as a reviewer: it's an improvisational podcast. Meaning the actors are just playing off each other. And as such, I can't really judge it on its plot progression. Narrative, themes, writing quality: all out the window. There really isn't even a storyline to speak of yet, just a premise. The first three episodes have basically the same series of events play out, but with just enough variance to not feel repetitive. So, instead, what I can judge this podcast on are two metrics: the characters and the humor.
And these two qualities are deeply intertwined. Civilized is constantly going for different forms of jokes, but all of them derive from the main quirks of the four characters. Despite everything being wacky, it's always believable that this or that character would do what they did. I fully believe Beatrix would force the others into a camping trip that ends in disaster. I can't help but believe Bob would have secret potato chips in his backpack. But cards on the table, I may also have been acclimated beforehand. Civilized feels like a refinement of the character interplay that a different Fable and Folly Network show, Alba Salix, Royal Physician, used to great effect.
All Of These Characters Are So Very Well-Defined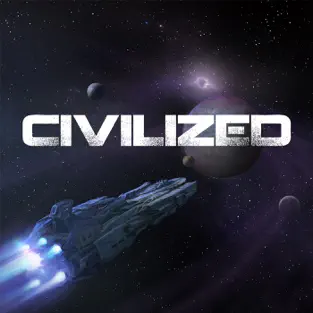 In both, we've got an aloof leader, an overly chipper nature-minded person, and an accident-prone punching bag. The main addition to the formula is a fastidious HR manager who, despite being in deadly or serious situations, is overly concerned about how everyone feels. And this idea working so well is impressive. There's a real danger in using a character like this in any narrative. It would be very easy to accidentally set up scenarios that feel like they're mean-spirited attempts to undermine or mock real-world initiatives to be more inclusive and respectful in language. But, at least through episode three, this never seemed to happen. The jokes in Civilized are rooted in absurdism melded with extremely morbid scenarios—none of it feels outwardly barbed or meant to have much in the way of deeper meanings.
But jokes like these don't work in a vacuum. The real reason Civilized is funny (and it is quite funny) is because of the skillful voice acting. Beatrix (voiced by Kristi Boulton) effortlessly flips between beleaguered, frantic, desperately chipper, or sorrowful as the scene requires, often pouring out energy that elevates the comedy. Mbula Enobong (who sadly passed away in 2020) voiced "The Captain," and she gave her character phenomenal dry quips and made scenes way better with sometimes only a few words. Bob (voiced by Sean Howard) often has jokes made about him (he's the previously mentioned punching bag), but there are these little hilarious lines sprinkled throughout—my favorite one being about chocolate bars—that absolutely caught me off guard. And, finally, I've already gone into how well done Michael Divinski's Bartholomew (the HR manager) is, but he also gets these conversations and moments with The Captain that elevate Bartholomew from a one-note character idea into a snarky joy to listen to each episode.
The Great Voice Work Is The Best Part Of Civilized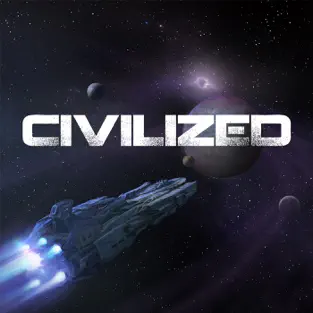 Subjectivity is always a factor, though, and one worth exploring here especially. There's stuff in Civilized that will not work for some audiences. This series operates on a cynical mindset that internet denizens will be all too familiar with, but might drive less-acclimated audiences away. The morbid comedy I mentioned is constant. Because of a cloning machine, characters die a lot—often in excruciating ways—and it's meant to be funny. In episode one, someone slowly (literally) falls apart and is in unimaginable pain. Further adding to that nihilistic energy, the dialog is peppered with snide comments, backhanded compliments, and an undercurrent of these characters not liking each other all that much. It's cynical to the bone and will not let up for more than the smallest moments.
It's also, as a reminder, almost entirely improvised, so it can feel a little clunky at times. Nothing really to do about that—it's the whole point of Civilized—but it is worth mentioning if you're still on the fence. People talk over each other. There are a lot more pauses and "um"s and "ah"s than you would expect in a fiction story. And the plot can feel like it's moving in semi-circles. This is great improv—some of the best I've heard—but it still has the issues all improv tends to have.
Even still, Civilized is fast-paced, delightfully quippy, and the episodes are short. It's a welcome break from the more serious and complex podcasts I've been reviewing lately, and you might find that Civilized will become a welcome addition to your podcast rotation.
Possibly Related Posts: