We support the WGA and SAG-AFTRA strike and the hard work of writers, actors, and other creatives and crew that make the media we love possible. At the time of writing, critics are not on strike, and there is no call for any boycotts, but Sci-Fi Bloggers will be shifting focus to cover more indie projects and non-film/television media during the duration of the strike.
For more information about the strike and why it's important, go to: https://www.sagaftrastrike.org/
---
Campfire Radio Theater Terrified Me To The Core Of My Being
Campfire Radio Theater is an anthology horror series tied to no apparent central themes, no reoccurring characters, and as a bit of foreshadowing: not a consistent approach to storytelling. I picked the episodes semi-randomly, going mostly off if the title or premise seemed interesting. Campfire Radio Theater seems to operate on a quality-over-quantity mindset and has only a few episodes for a whole given year. I was basically jumping across large swathes of time, moving further back as I went.
All of this is to say that I listened to three episodes in one day and will be reviewing them as mini-reviews, similar to what I did when I covered The Mistholme Museum of Mystery, Morbidity, and Morality. Each Campfire Radio Theater is basically a full-scale radio play at about thirty minutes on average. It only feels fair to give them each their dues.
So, presented as my own little story, here's my journey through three episodes of Campfire Radio Theater. And, as you'll quickly see, I had no idea what I was getting into.  
"The Road Ends at the Sea" (2022)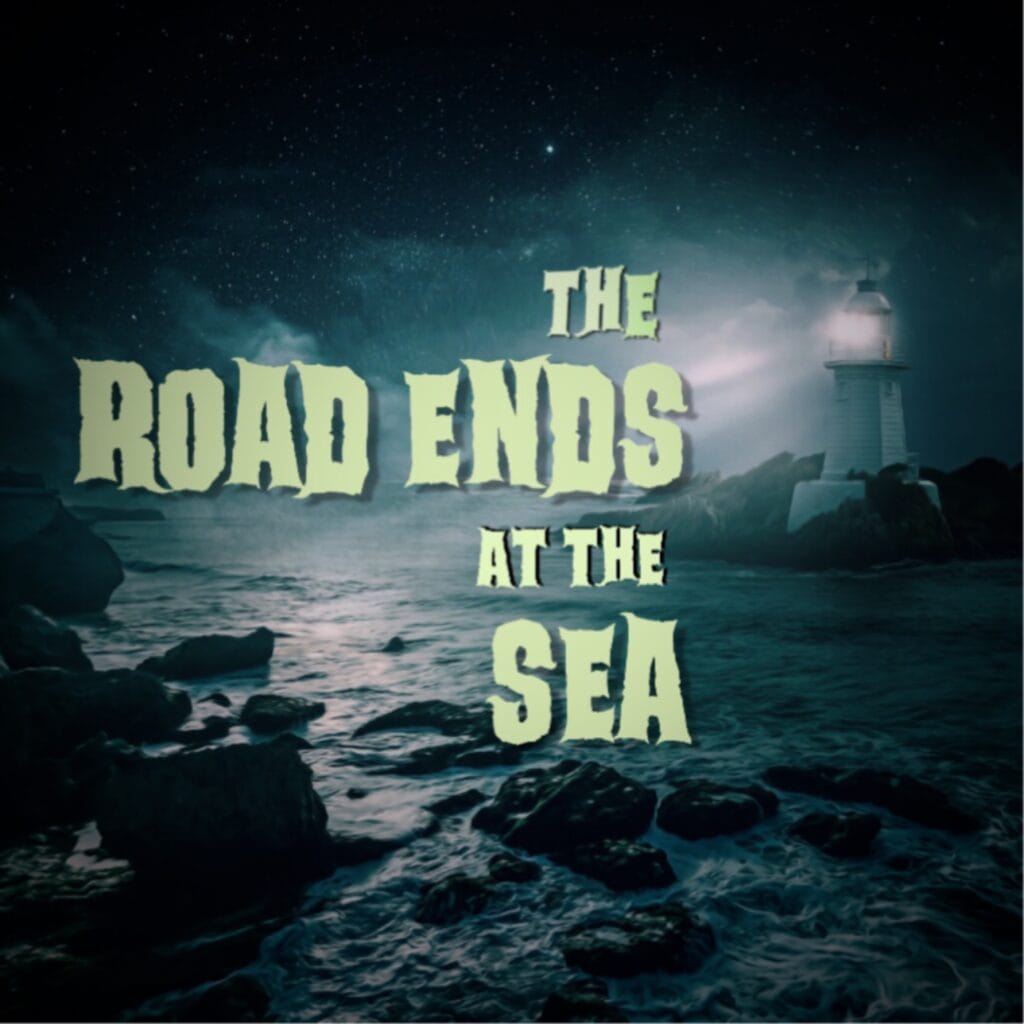 This story is apparently an adaptation of an existing story, but I hadn't heard it before, so all good so far. And during that episode, almost the first thing I noticed about Campfire Radio Theater was that it has immaculate sound design. The voice acting is fantastic, the background noises sharp and crisp, and the general attention to detail was just great. I've had issues in the past hearing all the lines in podcasts and needing a transcript. That's mostly mitigated here. There were a few moments still, but overall, this was extremely immersive audio. As silly as it sounds, my favorite moment was the ice clinking in someone's glass to indicate them moving their hands.
The story itself, though, left a lot less of an impression. It's got a somewhat classic horror setup with a writer traveling to see an old flame and her husband, and once there, ghostly happenings pair with jealous anger in predictable patterns. But the way it put a spin on its premise, the morbid and surreal descriptions of the concept of solitude, and the harsh ending were all interesting. There's some sexualization mixed in that was wholly unnecessary and a weird inclusion, but overall, it was good. It never managed to scare me, not even a little, but it was an atmospheric story delivered with a lot of care.
And at this point in my listening, and at our place in my tale, I figured that if all of Campfire Radio Theater was like this, then I would be in for a spooky, unnerving experience, but not one that would stick with me all that much. "The Road Ends at the Sea" did have some instances of suicidal ideation and abuse, but not even close to the most intense depictions of those topics I've seen in media. I figured I could handle whatever disturbing content Campfire Radio Theater threw at me if this was the baseline. I'd made it through two hundred episodes of The Magnus Archives, after all. But, as it turns out, that was pure hubris on my part.
"Blood Puppets" (2019)
The first thing I noticed about this one was that dreams came up as a plot point again. Night terrors and subsequent panic attacks, to be specific. And I'm not a fan of dreams in horror unless they're obviously dreams, not anything else, and I'd rather they not be prophetic dreams. That trope feels a little like cheating as a method to set up dread. Scare me with something more grounded, please.
And well…it's almost like the podcast could hear me. Like it took my challenge personally. Because not only did it pivot to some very real horrors, but I was left physically shaking, almost screaming, and unable to listen to another episode for hours. And none of that is hyperbole. Campfire Radio Theater hadrevealed its teeth.
It wasn't messing around.
"Blood Puppets" was not an adaptation of a previous story, as far as I can tell. It's unique to the podcast. And it is one of the most nightmarish, disturbing, and unsettling pieces of fiction I've been exposed to. From concept to presentation, this story pulls from real-world parental anxieties, serial killer horror, and revolves around very bad things happening to children. From almost the first moment, the first line of human dialog (yes, I have to specify that), the sense of things not being right sat in the back of my thoughts. And then the story turned out to be going in an even more disturbing direction than I expected. This is not an episode about supernatural puppets.
Frankly, I don't think I can recommend this episode to most people—at least not without many warnings. "Blood Puppets" is a super well-made, incredibly well-performed, and artistically skilled piece of fiction that's only goal with all of that is to make you extremely upset. And it succeeds on so many levels.
And after that, I'll admit I hesitated to listen to another. With such a dichotomy, such a variation in intensity, I didn't know what to expect anymore. Was "Blood Puppets" an isolated case? Had I simply picked the scariest episode by sheer luck?
There was only one way to know. I decided a story about Autumn and Halloween would be a good way to finish up my listening. A fitting thematic choice given the upcoming holiday. And I'm betting you have a guess where this is going.
"Rites of Autumn" (2016)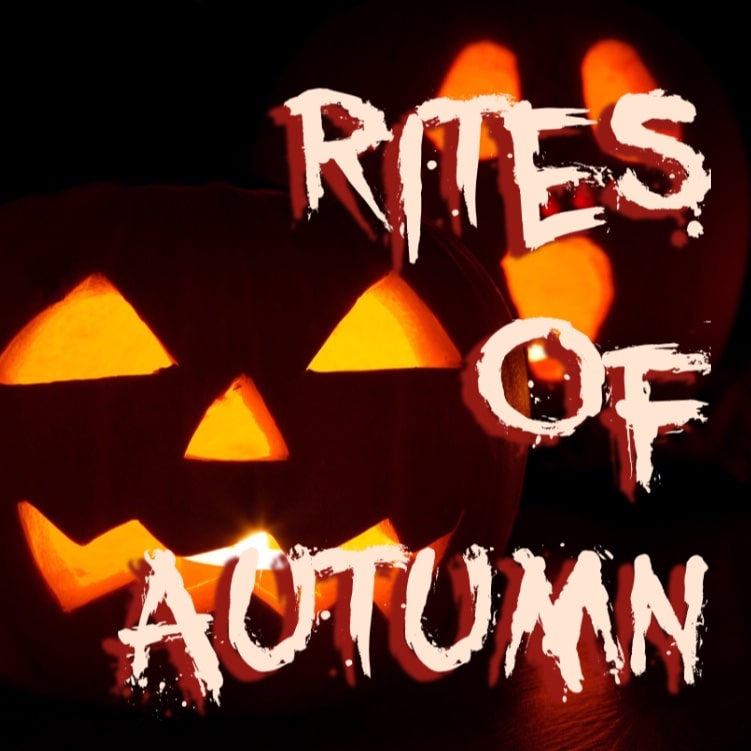 In a way, I was right. This didn't mess me up as badly as "Blood Puppets." But that's not as comforting a statement as it sounds.
"Rites of Autumn" progressed…strangely. The basic premise of a boy learning pumpkin carving from his enigmatic grandfather is solid enough to spring into horror, but it shifted into less predictable territory. It brings up dreams again as a plot point, molding them into almost an inciting incident of sorts. There's also some deeply unsettling audio of a knife cutting into (presumably) a pumpkin. I expected the story to be just these two characters talking, the horror revealing itself in the grandfather's words. Then it shifted gears.
The first thing that changes is the sudden and jarring interruption of a third character (a teenage girl). She just shows up like the story conjured her. And then, during that same scene, there are a few lines of dialog that seem like a modified form of the "War on Christmas" gripe but for Halloween. It's got an odd flow to it. It felt contrived.
But I could also see what the plot was intending from almost the first moment she showed up. What I didn't predict was how far it would go. It doesn't cut away, dampen, or even distract from the resulting audio. Typing this out, I need to remind myself that this was actors playing roles in an episode of a podcast. The way the plot goes (and how the audio sounds) seems to suggest that this scene is one of horrific violence, but not sexual violence, but I can't be sure of that. Again, I don't think I can recommend this episode to anyone based on that alone. Do not listen if you can't handle what I just described.
It's not even the end of the story, either, just the most viscerally upsetting part. The nightmare just continues. It's got some further bone-chilling, disturbing twists right up to the last moment.
In terms of our meta-story, this was where I finally breathed a sigh of relief. I had finished my listen for Campfire Radio Theater, thank God. All that was left was this article.
---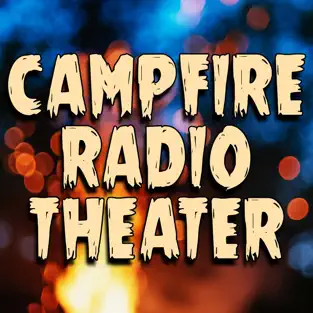 And wrapping up things is simple enough. I've already made most of my feelings on Campfire Radio Theater clear throughout. It's a really well-done audio horror podcast on a technical level that goes way harder than I was expecting or wanted. I looked over the list of episodes I didn't listen to and read a few descriptions, and I worry there might be some problematic stuff around, especially regarding depictions of mental illness, but generally speaking, whether you can approach this is down to you, dear reader. Can you handle what I described? Can you handle listening to what I described? As a critic, I can't deny the skill involved. I can't deny that this art succeeded in what it intended to do. But as a person who wants to not have nightmares constantly, I'm never listening to Campfire Radio Theater ever again.
Possibly Related Posts: